<![if !vml]>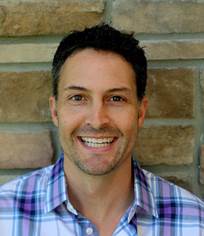 <![endif]>
E. Christian Wells, Ph.D.
Department of Anthropology
University of South Florida
4202 East Fowler Avenue, SOC 107
Tampa, FL 33620-8100 USA
ecwells@usf.edu, 813/974.2337
I am Professor of Anthropology, Director of the Center for Brownfields Research, and Director of the U.S. Peace Corps Coverdell Fellows Program in Applied Anthropology at the University of South Florida, where I have served previously as the Founding Director of the Office of Sustainability and as Deputy Director of the Patel School of Global Sustainability. I currently serve as Advisor to the Board of Directors of the Florida Brownfields Association and as a member of the Editorial Board for American Anthropologist.
I am an applied environmental anthropologist with research expertise in environmental justice, sustainable and equitable development, brownfields communities, landscape legacies, anthrosol formation, water/wastewater management, and science-policy interactions. My current research examines how people's perceptions of environmental resources and services influence their management decisions for development, especially for critical urban infrastructures such as water and wastewater. I am also studying how people's perceptions of pollution and contamination of soil and water influence their participation in redevelopment initiatives.
Over the past 20 years, I have undertaken social and environmental science research throughout the United States, Central America, and the Caribbean with ca. $7 million in funding from the National Science Foundation, the National Institute of Justice, the U.S. Environmental Protection Agency, and other organizations. My research has been featured by various media outlets including The New York Times and New Scientist, among others. I have written or edited 10 books and journal issues as well as more than 100 research articles, book chapters, and professional essays. I was recently awarded the Faculty Outstanding Research Achievement Award, the Global Achievement Award for Outstanding Global Student Success, and the Jerome Krivanek Distinguished Teacher Award from the University of South Florida along with the Black Bear Award by the Sierra Club of Tampa Bay "in recognition of outstanding dedication to sustainability and the environment."
Recent Articles:
Prouty, C., E. S. Koenig, E. C. Wells, R. K. Zarger, and Q. Zhang. 2017. Rapid Assessment Framework for Modeling Stakeholder Involvement in Infrastructure Development. Sustainable Cities and Society 29:130-138. http://dx.doi.org/10.1016/j.scs.2016.12.009
Mihelcic, J. R., C. C. Naughton, M. E. Verbyla, Q. Zhang, R. W. Schweitzer, S. M. Oakley, E. C. Wells, and L. M. Whiteford. 2017. The Grandest Challenge of All: The Role of Environmental Engineering to Achieve Sustainability in the World's Developing Regions. Environmental Engineering Science 34(1):16-41. http://online.liebertpub.com/doi/abs/10.1089/ees.2015.0334
Wells, E. C., R. K. Zarger, L. M. Whiteford, J. R. Mihelcic, E. S. Koenig, and M. R. Cairns. 2016. The Impacts of Tourism Development on Perceptions and Practices of Sustainable Wastewater Management on the Placencia Peninsula, Belize. Journal of Cleaner Production 111:430-441. http://www.sciencedirect.com/science/article/pii/S0959652614008737
Recent Grants:
Wells, E. C. 2017-2019. "Brownfields Area-Wide Planning Project for the University Area Community, Hillsborough County, Florida." Brownfields Area-Wide Planning Grant Program (BAWPG), U.S. Environmental Protection Agency; $200,000. https://www.epa.gov/brownfields/national-brownfields-area-wide-planning-grant-selected-proposal-descriptions
Zhang, Q., E. C. Wells, S. Mohebbi, X. Ou, and Q. Lu. 2016-2018. "Integrative Decision Making Framework to Enhance the Resiliency of Interdependent Critical Infrastructures." Critical Resilient Interdependent Infrastructure Systems and Processes (CRIISP), National Science Foundation; $1,963,542.
http://www.nsf.gov/awardsearch/showAward?AWD_ID=1638301
Mihelcic, J. R., E. C. Wells, M. Trotz, and C. McKayle. 2013-2017. "Context Sensitive Implementation of Synergistic Water-Energy Systems." Partnerships for International Research and Education (PIRE), National Science Foundation; $3,920,644. http://www.nsf.gov/awardsearch/showAward?AWD_ID=1243510